By Kate Rong |
12
May 2022 |
0
Comments
DH04 PRO, DH04-RS2, ARES Three 4th Z Axis Detachable Spring Dual Handles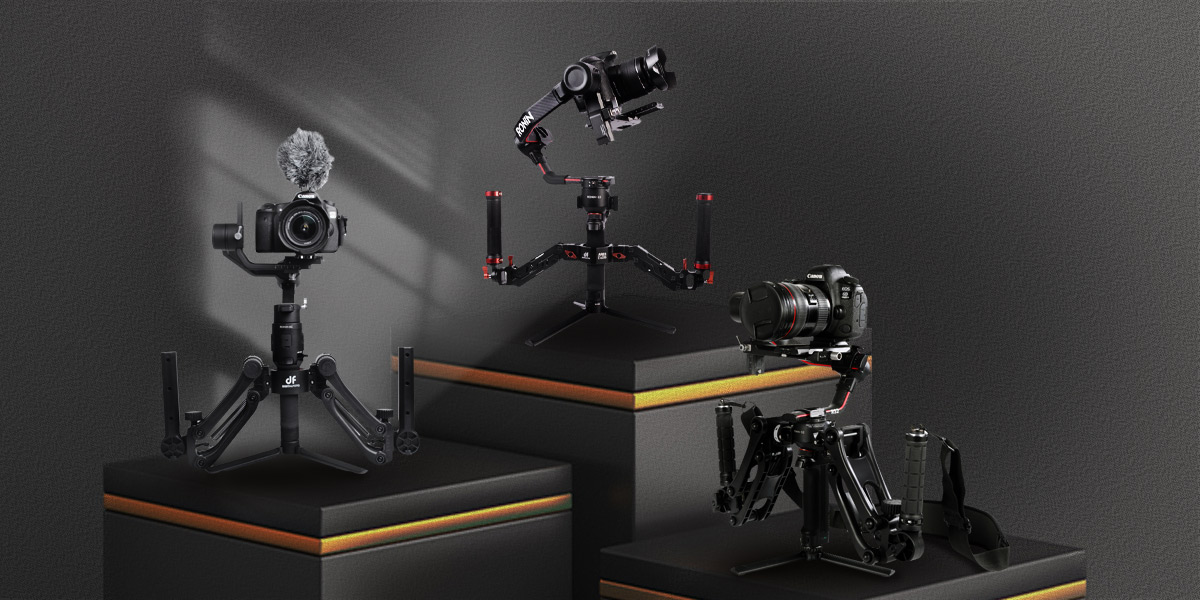 So far, DF DIGITALFOTO has released 3 typies Universal 4th Z Axis Detachable Gimbal Spring Dual Handles. They are
DH04 PRO
,
DH04-RS2
,
ARES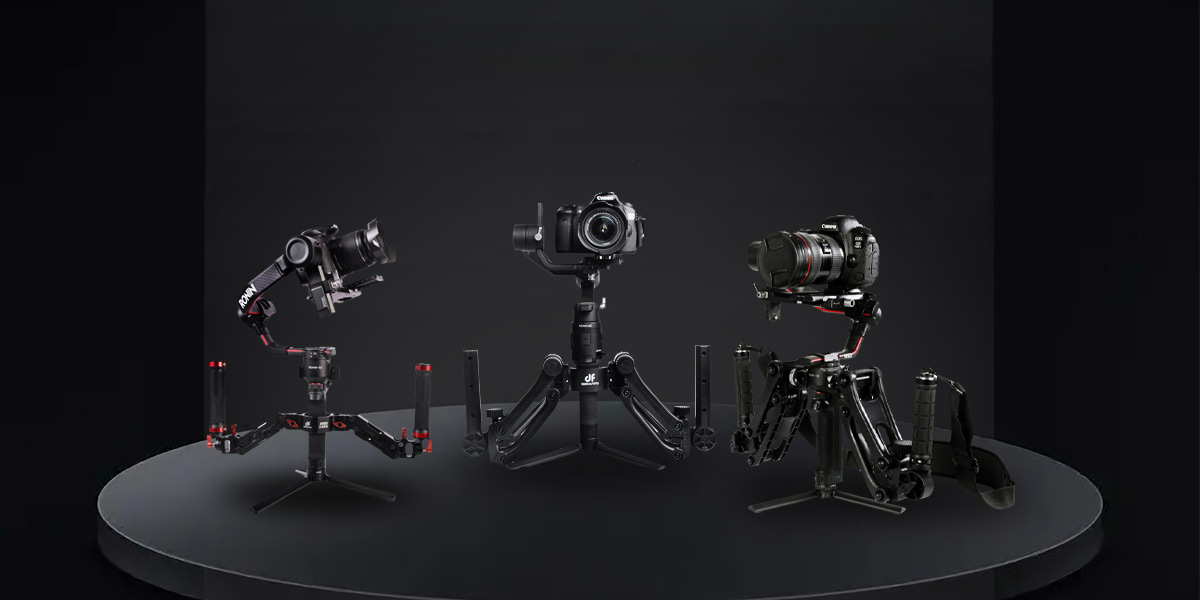 Why do we need such a spring dual hand?
There are two reasons,.
Firstly because there is bounce when shooting, by using them, the vertical jitter can be effectively reduced by 20%~30%, and the videographer can shoot a more stable video;
Secondly, the gravity is distributed to the two hands. Shooting for a long time is no longer a problem.
Similarities
1. They are all detachable and portable;
2. With Spring arm design,effectively 20%~30% reduce vertical bounce ;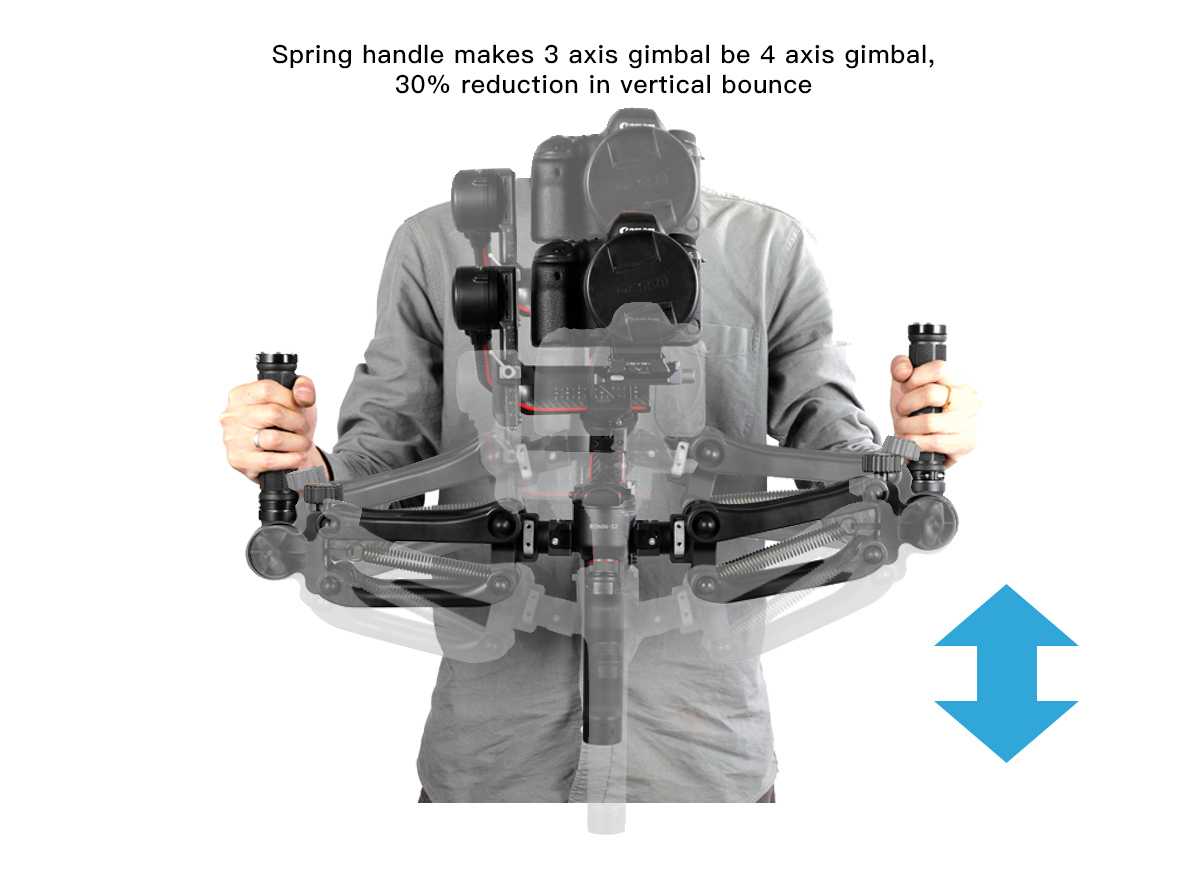 3.Adjust arm tension to achieve best condition for your balance and shooting;
4. Dual handle top is built with 1/4-20" screw hole for mounting microphone, led,monitor.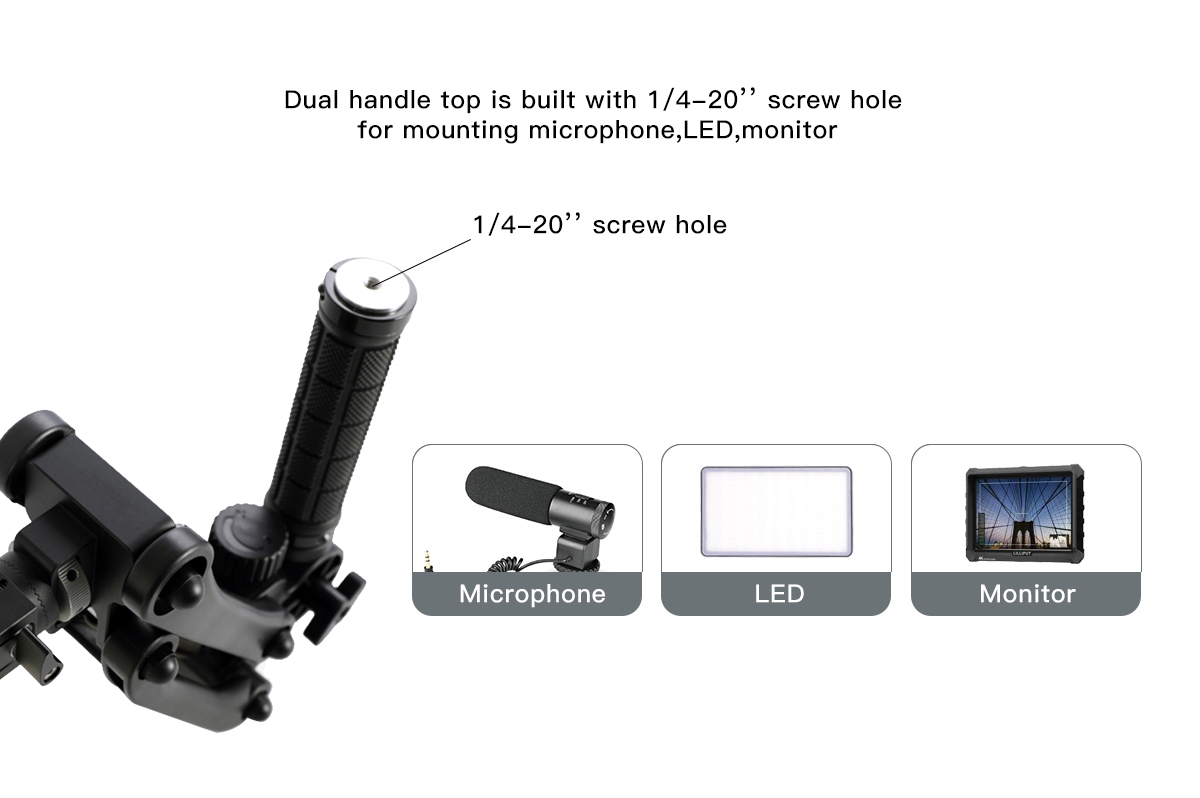 Differences
[Different Materials]
: ARES is made of aluminum alloy, DH04PRO is made of ABS, DH04-RS2 is made of ABS and aluminum alloy;
[Different Net Weight]
: ARES is 1kg, DH04PRO is 1.3kg, DH04-RS2 is 1.32kg;
[Different Payload]
: The maximum payload of DH04 PRO and DH04-RS2 is 8kg, bringing with different load springs; The maximum payload of ARES is 5kg.
[Different Compatibility]
: DH04 PRO &ARES are universal compatibility.DJI RS2 RSC2 Ronin S SC Zhiyun Crane 2S 3S Webill S Weebill 2 Moza etc
However, DH04-RS2 is specially designed for DJI RS2/RSC2/RONIN S/Ronin SC. DH04-RS2 PRO includes an adapter for ZHIYUN Crane2S and one strap which make it be compatible with RS2/RSC2/RONIN S/Ronin SC/Crane2S and handle released.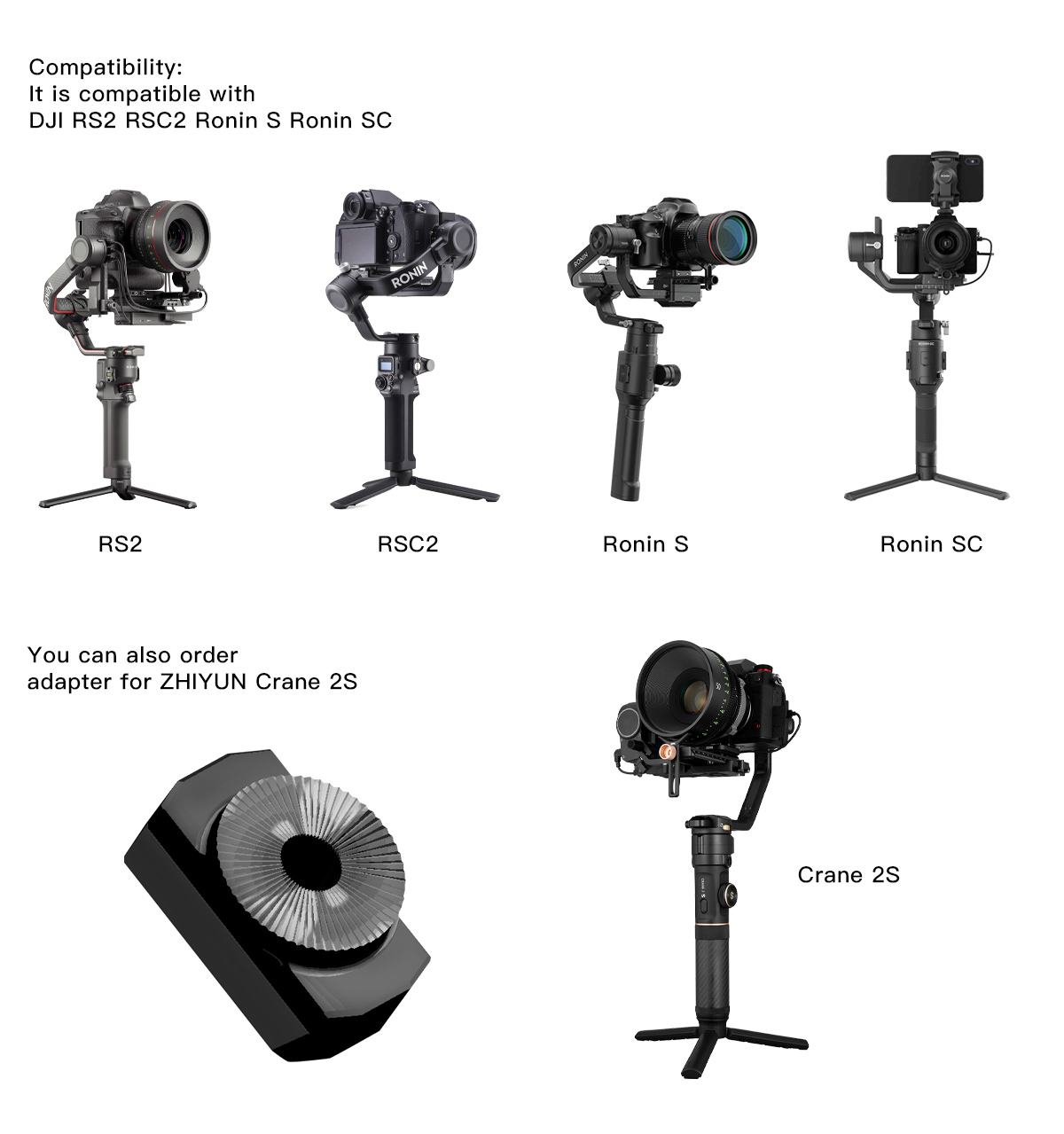 YouTube videos:
DH04-RS2
Z-axis Stabilizer

DH04 Pro Z-axis Stabilizer
:
ARES Z-Axis Handles:
Price and availability:
DH04-RS2 is available now for 165USD, DH04-RS2 PRO(with strap) is 199USD . ARES priced at 178USD, DH04 PRO (with strap)priced at 110USD. So which of them is your favorite? You can click the link below to view the details
https://www.digitalfoto.cn/dh04-rs2-p00561p1.html
https://www.digitalfoto.cn/dh04pro-p00359p1.html
https://www.digitalfoto.cn/ares-p00146p1.html
Which one would be your best addition to your setup?
Don't hesitate to let us know in the comments below! We are listening to your voice. Thanks
Leave a Reply
Your email address will not be published.Required fields are marked. *