DF Dragon Boat Giveaway!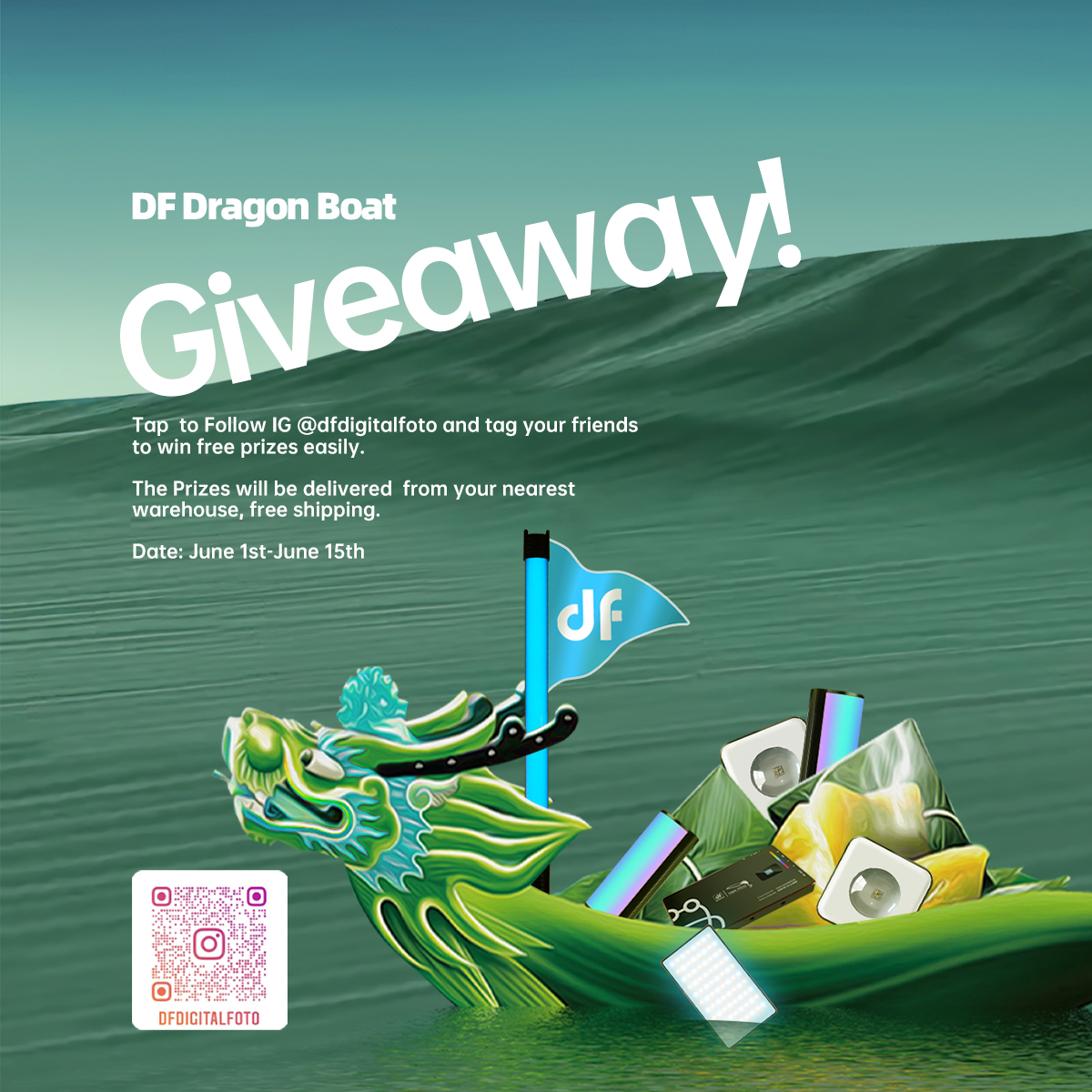 GIVEAWAY ALERT !
Hello everyone !
We ( DFdigitalfoto ) have a Dragon Boat Festival Giveaway !
A.Discount Giveaway
When order in DF online store reaching $300USD, 5% off can be enjoyed instantly , after sharing us a Youtube reviewing video for our products, addtional 5%-10% off also can be offered to you.
The total amount will be deducted automatically!
B. Free Gifts Giveaway!
Great free prizes are waiting for you .
We invite you and your friends to join the giveaway !
We will pick 7 lucky guys on June 16th
Prize pool:
~WS6 lights* 2 pcs
~W100 lights* 2 pcs
~Tree Frog RGB panel lights* 2 pcs
~Chameleon 2ft* 1 pcs
https://digitalfoto.store/search/?Keyword=RGB
Duration: June 1st- June 16th (GMT+10)
How to participate :
1. Like this post Don't forget to save it to stay alert.

2. Follow our team:
@dfdigitalfoto
@david.kstudio
@anthony_lebedev
.
3. Mention 5 or more friends. Comment below which prize you would like to win!
4. Share this post on your stories. Don't forget to TAG us and use #DFdragonboatactivities

If you have a private account , send a screenshot to @dfdigitalfoto

✓ The Giveaway closes on June 15th
✓ The winner will be selected and announced on June16th.
The more friends you tag, the larger opportunity you will gain prize.

Good Luck!